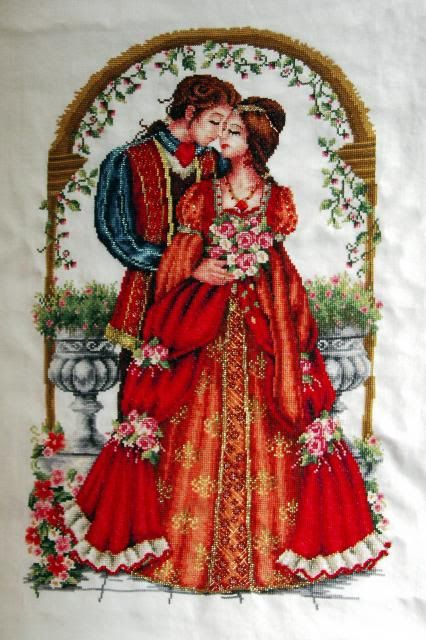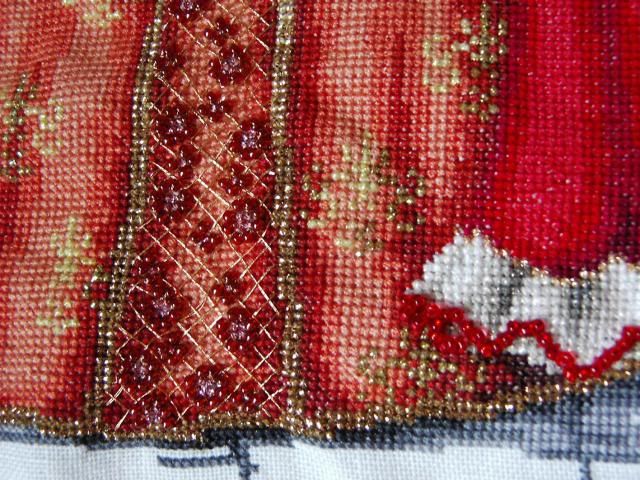 NEW OLD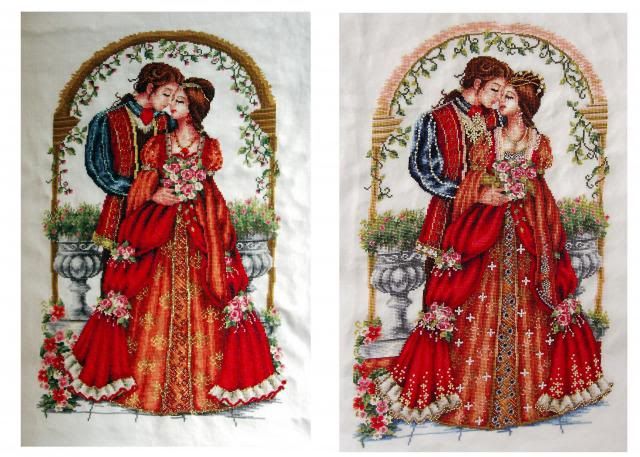 I'm still having problems posting pictures on my blog, so I have found a new way to show you the pics with my photobucket imaging host.
Last year, myself, my best mate Elizabeth, and Heidi, stitched this piece as a stitch a long, but Heidi, had to opt out, which was a blessing in disguise for Heidi, as me and Elizabeth changed so much of our charts, that it was a lot to take in for Heidi, but now she has our changes and updates, so that she can stitch this piece soon.
this was an Asian kit we bought from eBay, I have actually stitched this piece once before, for my niece as a wedding gift which she absolutely adores!
We altered the tile colours to grey, we added flowers in the arch, we filled in spaces in the arch, we added many flowers to the bottom right and some on the left, we changed a lot on her dress, the crosses on her dress I deleted completely, but Elizabeth decided she liked them but made them smaller, which looks great, we added a lot of kreniek shine to her dress, used metallic in parts, we used different beads, for example the red beads on the bottom frill of her dress were suppose to be gold, but we decided on red, the centre panel was suppose to have dark grey beads but used old ginger mill hill beads, we altered the size of the grooms arm, and added a blue metallic, these are some of the changes we did, there were many more changes.
I have added a picture which shows both the old stitched design where nothing was changed, that one is the one on the right hands side, and the one on the left is the one I just stitched, with all the changes to it, as you can see, its almost like a new design.
so now I leave you to enjoy my pictures.
luv from Olga.